Finally got the ball pit put away today. I wanted to get that wrapped up before the end of the year, so I made sure all 5,000 balls got put away before people start showing up tonight. I had originally planned on just putting then in garbage bags, but then I realized what I nightmare that would be if we ever needed anything from our store room. So instead I boxed them up and stacked them neatly along the wall.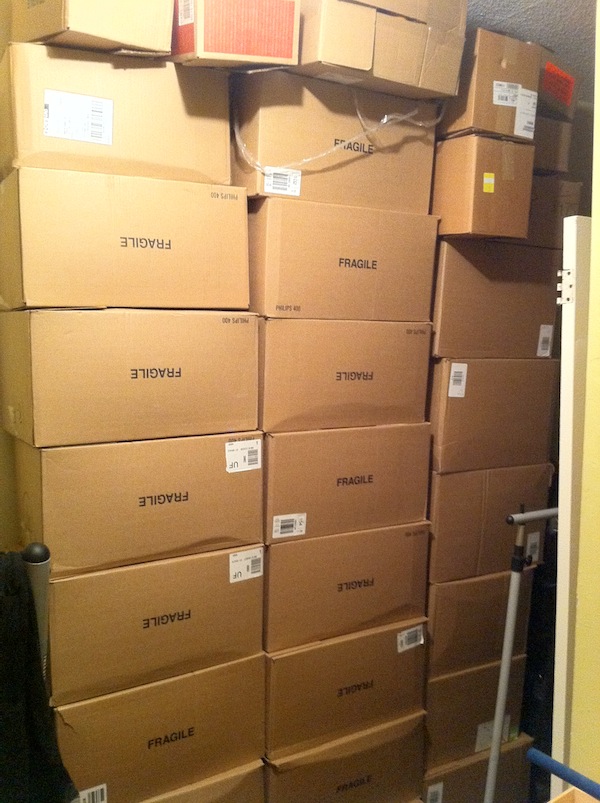 The first 4,000 were pretty easy, as I could just scoop them up into the boxes, but the last thousand or so took forever to grab/scoop up and toss into the boxes. Even worse, I ran out of boxes so I had to pack the last of the balls into a couple of garbage bags in the end anyway!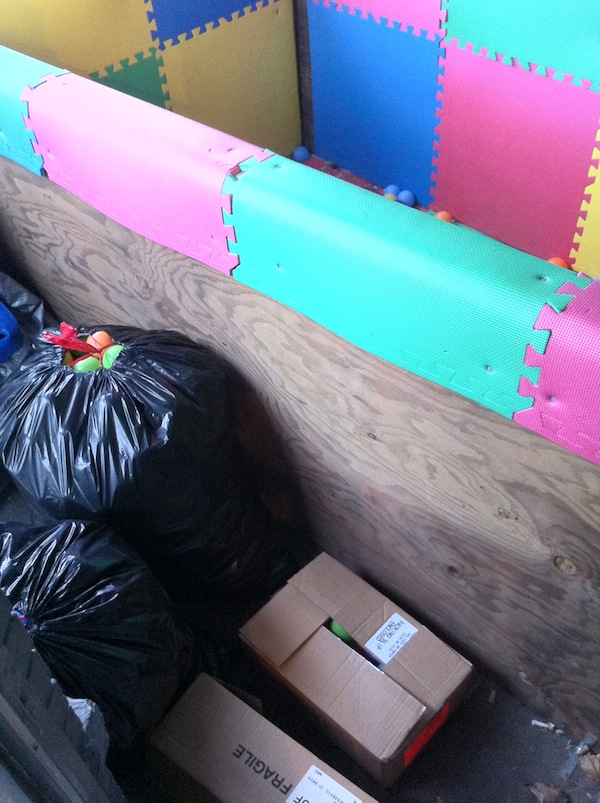 Got a pretty good haul of stuff from the bottom this year, including $5 in change, three rings, a leather wristband, an earring, two packs of matches, and four lighters. One of my new years resolutions is to hang out with more people who wear expensive jewelry – this thing could pay for itself!
Related From Amazon
The all-new Fire HD 8 is the next generation of our best-reviewed Fire tablet ever--with up to 12 hours of battery life, a vibrant 8" HD display, and Dolby Audio--made for all day entertainment. Engineered by Amazon Fast and responsive Enjoy yo...
read more
(as of January 23, 2018 3:51 am - More info

Product prices and availability are accurate as of the date/time indicated and are subject to change. Any price and availability information displayed on [relevant Amazon Site(s), as applicable] at the time of purchase will apply to the purchase of this product.

)